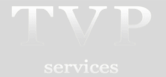 TVP Services stands for : video shoots, creation and integration
into projects. (clips, short films, programmes,...), video editing,
directing, creative art direction, photography and production.
A selection of our products can be found on this website or on our video
website (tvpservices.es). Some were submitted for contests & projects
(Moby, YouTube Play Guggenheim, Alicia Keys, David Lynch, David Guetta, John Mayer, Scala, Muse, Röyksopp,...) Some of them were posted on YouTube and Vimeo to get the visibility they deserve (Music clips and/or some arty creations). Due to contractual obligations we can not publish all of our work.
Some Short films selected & awarded in the film festival world can be found on the next page. In Los Angeles a new project was born : "LIGHTER THAN WATER". The World Premiere in Las Vegas was a hit. This 'short short' immediately won 2 Awards...
The new Projects in development are called 'AnoMiC' : "In every Angel, a demon hides..." and "Trail"(on-going). "2nd chance" is ready for 2019.
Comp.Nr : BE 0 847.734.666  © TVP Services 2012